TORONTO THEATRE TICKETS
Toronto is a city filled with talent and culture, so it's no surprise that it's considered to be Canada's core for great theatre shows! With award-winning productions coming out every season, you'll be hard pressed to find a show you won't want to see – and Ticket Centre is here to make those shows even more irresistible by giving you access to great tickets to them!
Ticket Centre is your Toronto source for premium theatre tickets for all sold-out shows. We offer tickets for various dates and time, so just pick a showing and then give us a call! Whether it's here in Toronto, or even if you're off to New York City, we can help you get great seats to enhance your experience with the bard.
You can browse through our inventory, or email us with a special request, and then just sit back and enjoy the show.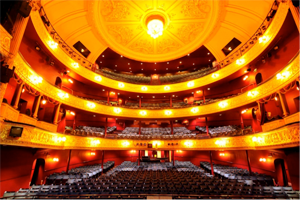 Theatre Tickets - Upcoming